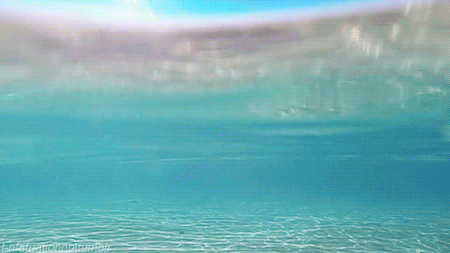 I have snagged many vacation rentals for amazing prices in Hawaii, Florida, the Poconos, and even Turks and Caicos using sites like Airbnb or (in the past) VRBO.  I have long seen the value in renting privately and in the process saving substantial, hard-earned vacation dollars.  So naturally, when we bought our own beach house in Ocean City, New Jersey I fully intended to rent my place online and in the process lower the rental agency bite (commission) of our income.  The following are some of the reasons why I think it is the best avenue for obtaining bookings for your beach rental.

Fees
In Ocean City, New Jersey there are many brick and mortar rental agencies.  They are respectable outfits and provide the service of exchanging keys with renters, damage insurance, marketing, and securing payment. However the services offered by these outfits just do not come close to meriting the typical 14% commission.  Even for that hefty fee they do not alleviate most grief or further cost, as I will share at another time!  What I need from a rental agency or website is to facilitate bookings, secure payment and insure me against the worst.  Airbnb does that while only charging me a 3% commission.
Mind you, 3% is not the only money Airbnb is making on each booking.  Guests pay a service fee that ranges from between 6-12% (generally the more expensive the subtotal, the lower the percentage fee).  Also, Airbnb allows for a cleaning fee (if you choose) after this subtotal. I like this pricing arrangement for a few reasons.  Reason one, it is more straightforward to potential guests as they can see what they are paying and to whom.  Like any capitalistic venture, increased costs are passed on to the consumer. When I have a rental agency booking, I need to account for their commission and the cleaning fees in my rate upfront.  Therefore, my upfront rate appears much higher to these guests.  By comparison, the Airbnb guest will see a lower rate with the cleaning fee separate and apart from the rate and I can charge 11% less (the difference in commission, 14%-3%) and still net the same amount.  Reason two, all of this is negotiable.  Since the guest can see a clear breakdown of the cost, they are free to negotiate and often do.  Airbnb allows me to offer them special pricing too.  When you receive a special price you tend to close the deal.  None of this flexibility is possible through an agency and this helps me secure my bookings much earlier in the year than with an agency.
An additional bonus with Airbnb is that it is entirely free to list as a host and free to search as a guest.  Some other sites like FlipKey, VRBO and Homeaway charge an annual fee in order to list.  Quite simply Airbnb is the outlet that costs me the least amount of money.

Control
With a local agency like the kind that exists in Ocean City, NJ all the rentals are by the week or longer.  I can offer monthly or seasonal discounts but that is about it.  Airbnb allows me to offer my choice of term discounts, check in/out times, minimum and maximum stays, and much more.  I can rent for one day in December if I choose.  The local agency has little reason to accommodate those kind of bookings.  If I receive a booking inquiry, but want to charge a different price, I can send the guest a Special Offer.  This is a great way to hook someone who might be on the fence.  The more control I have over my bookings the better and Airbnb gives me the most total control.

Vetting /Communication
This is big.  When I receive a booking through the local agency, I know almost nothing about the guest I will be hosting.  Typically, I receive a contract that has the guest name and the number of people in the party but little else.  Airbnb provides a variety of tools to help me screen potential guests.  Basic contact information such as phone number and email address are verified of each guest during the Airbnb account set-up. I can see how many points of verification and what type of information has been verified for each user too – the more you see the better.
Also, I am able to review users "about me" section. Here members write a little blurb about themselves, upload a photo and answer credit report type questions to verify their identity through the site.   You can glean information about interests, age, vocation, and most importantly, level of maturity. Often there are links to a user's social media.  You certainly should not use this information to discriminate, that is un-American, but this is your investment and this information can give you a general feeling for the type of guest you may be hosting and some assurance that they are not going to throw a huge party if you do not want to allow that!
Reviews/Feedback
In the 21st century online commerce works by giving and receiving feedback.  Airbnb works in a manner similar to sites like Amazon or eBay in that hosts and guests both have the ability to review each other.  This is great because guests in your place are much more likely to take care when they know your review afterwards can impact their ability to rent nice places in the future.  In fact, it has been my experience that the people who break things or are generally problem guests have been the people who rent through the local agency.  Those guests just are not accountable to me.  I have lodged complaints with the agency about particular guests and it goes in one ear and out the other.  I can refuse that guest in the future, but the agency will take their money and pass them on to some other unsuspecting host.  Mutual accountability leads to good outcomes.
Quite simply, Airbnb is a great site for procuring reliable, accountable guests without the pain of double digit commissions.